Bionics Blue Relief (Monthly lens)
" Bionics Blue Relief 全马首家防蓝光隐形眼镜 "
monthly contact lens (Polymacon61%) come with UV protection and filter potentially harmful high energy blue light between 410 and 460 nm, reducing eye strain and fatigue.
How To Buy ?
O U R A D V A N T A G E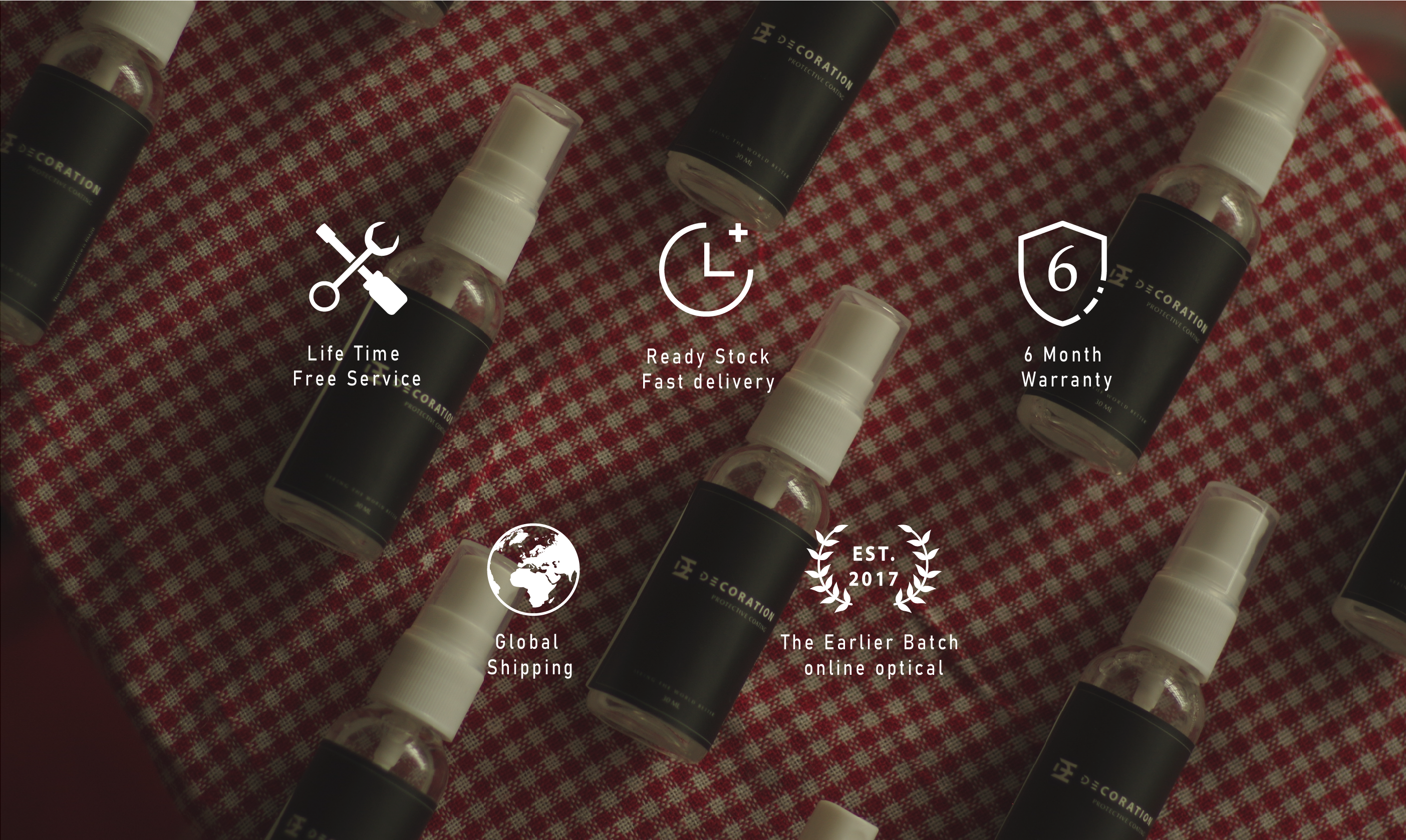 About Lenses Index
1.56 & 1.61 & 1.67 (镜片折射率) ?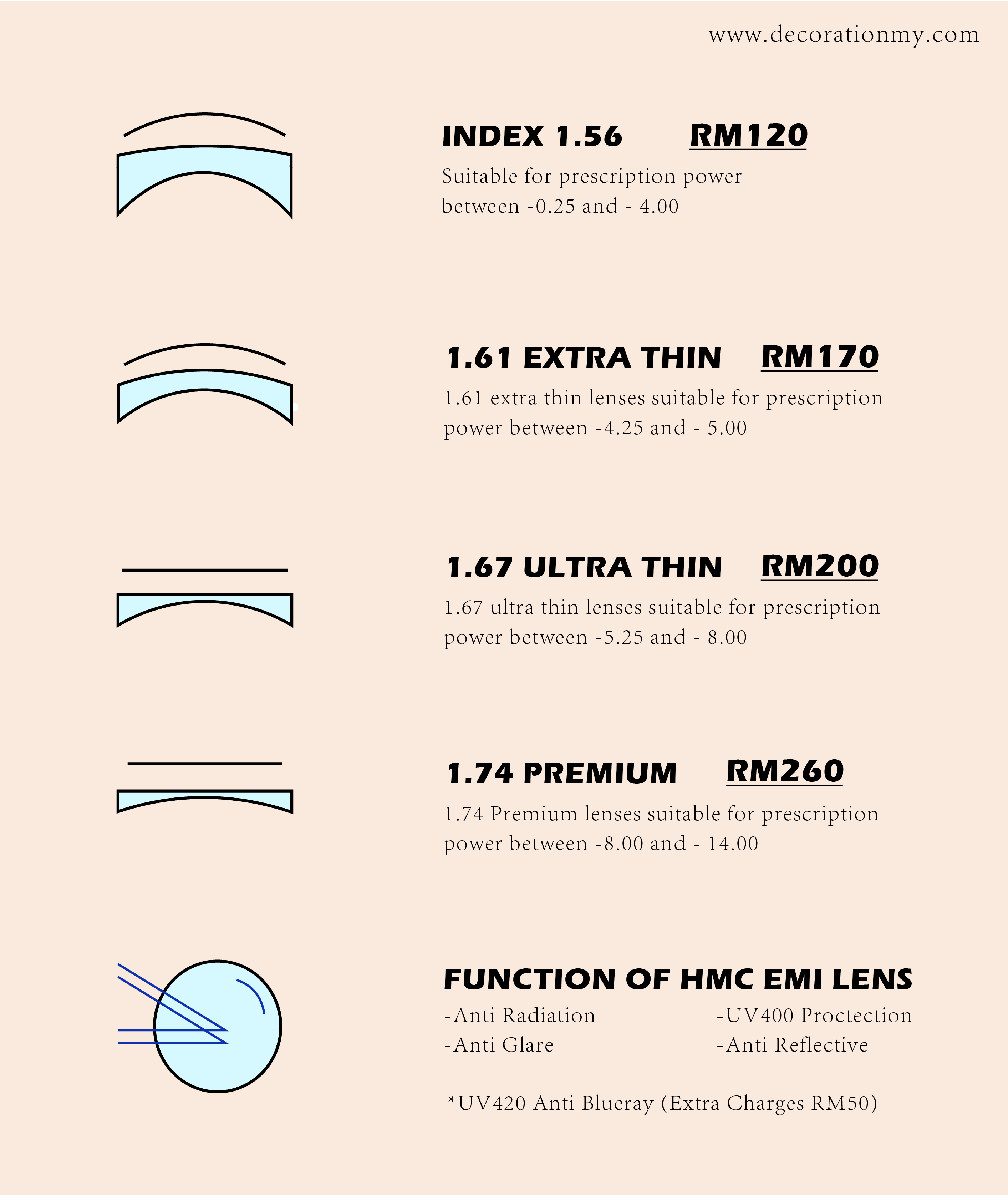 Pre-order Range (预购范围)

All of our 1.61 & 1.67 Photogray , 1.74 and sunglasses lenses (degrees) are tailor-made (pre-order) and your order will be completed in about 14 days after full payment.
High Astigmatism (高散光)
The pricing is included astigmatism within 2.00 ,if exceeding 2.00 degree need to consult customer service.
如有任何疑问: 联系我们