【 Protective Coating 】30ML

- Benefit & Key Feature -
Provide an invisible layer protective coating to your lenses .

Improve visibity ,Crystal clear vision anytime of the day , and by the way did we mentioned that it is also portable and lightsweight .

- HOW TO USE -
Apply a thin layer of our excluse * DE Protective Coating onto your lenses , and buff with a microfiber lenses cloth , your lenses will be as good as new within seconds .

Distributed by De Coration - Online Glasses Service
How To Buy ?
O U R A D V A N T A G E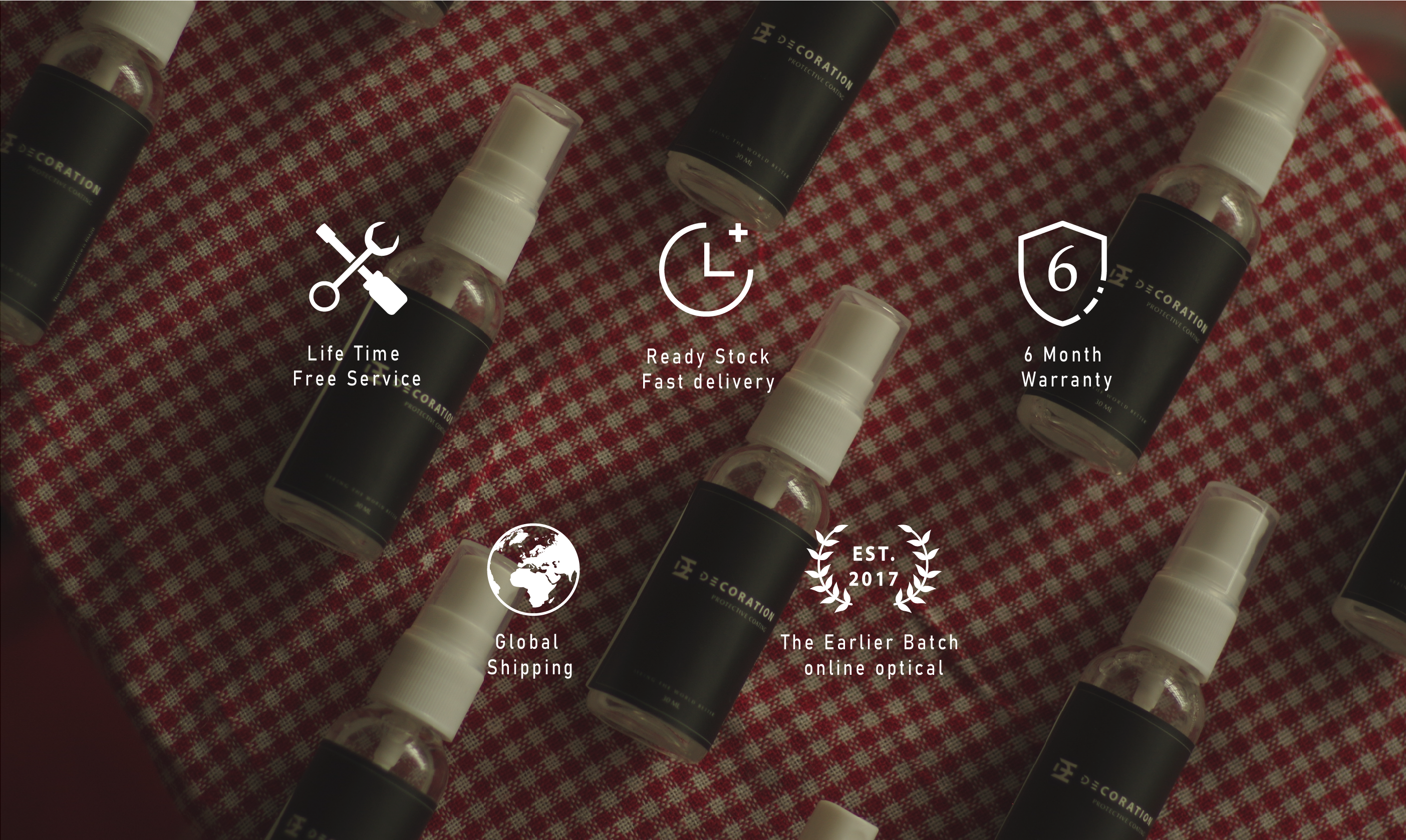 About Lenses Index
1.56 & 1.61 & 1.67 (镜片折射率) ?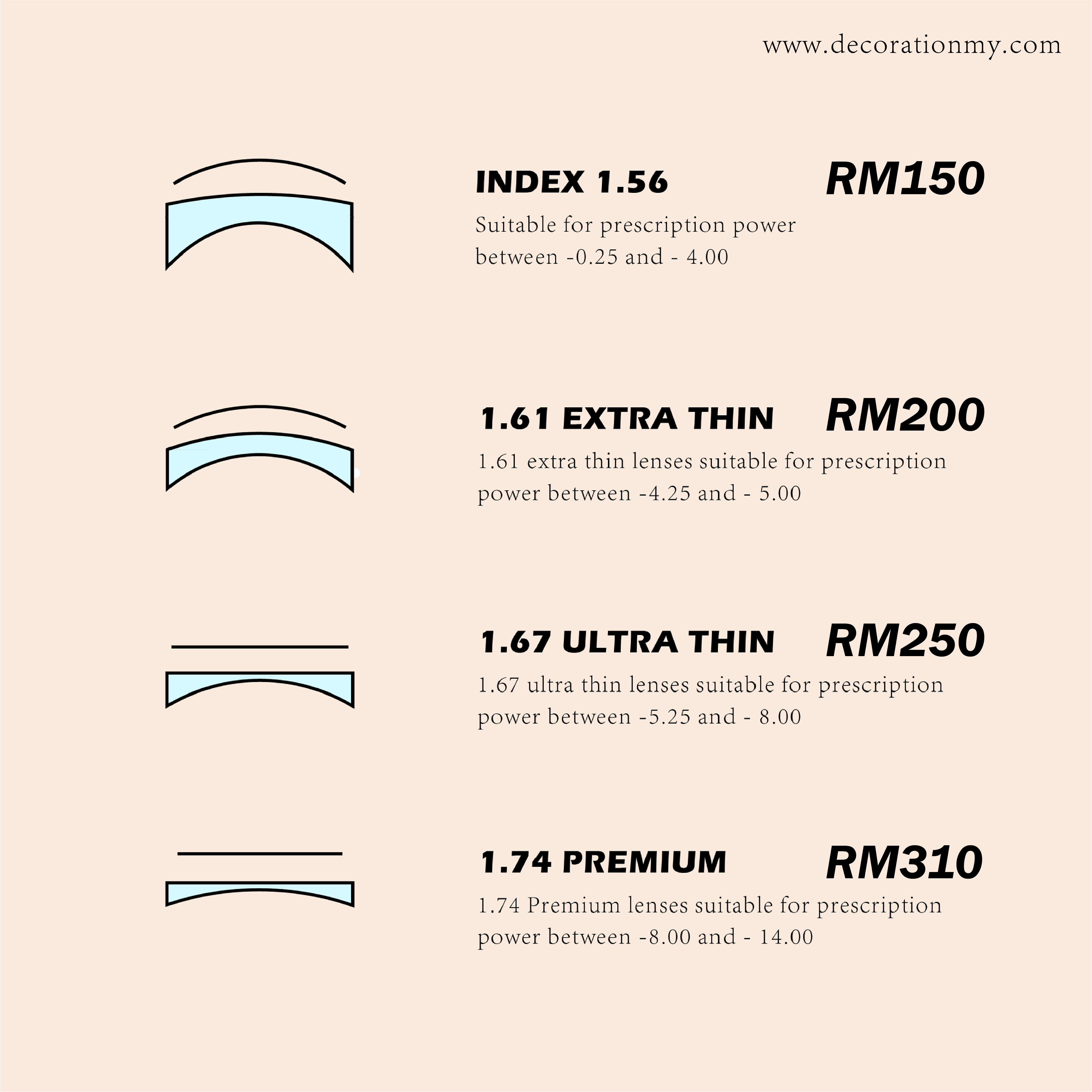 Pre-order Range (预购范围)

All of our 1.61 & 1.67 Photogray , 1.74 and sunglasses lenses (degrees) are tailor-made (pre-order) and your order will be completed in about 14 days after full payment.
High Astigmatism (高散光)
The pricing is included astigmatism within 2.00 ,if exceeding 2.00 degree need to consult customer service.
如有任何疑问: 联系我们