How To Get Your Glasses Prescription
Same Prescription
If you current spectacle gives you clear vision, you may follow the same prescription.
You can also send the same spectacle to optical shop to get the prescription at no charges.
New Prescription
If you need new prescription for your vision , you need to have your eye check by optician at optical shop (usually at a charge of between RM 10 to RM 20.)
Eye Testing Machine
Not advisable reading from eye testing machine as accuracy is about 80% .
The Essential
The exact sphere reading, astigmatism reading , with axis...are the main information we require.
It will be most convenient if you could provide exact prescription slip to us.
Please remember to collect your prescription slip as shown at following ↓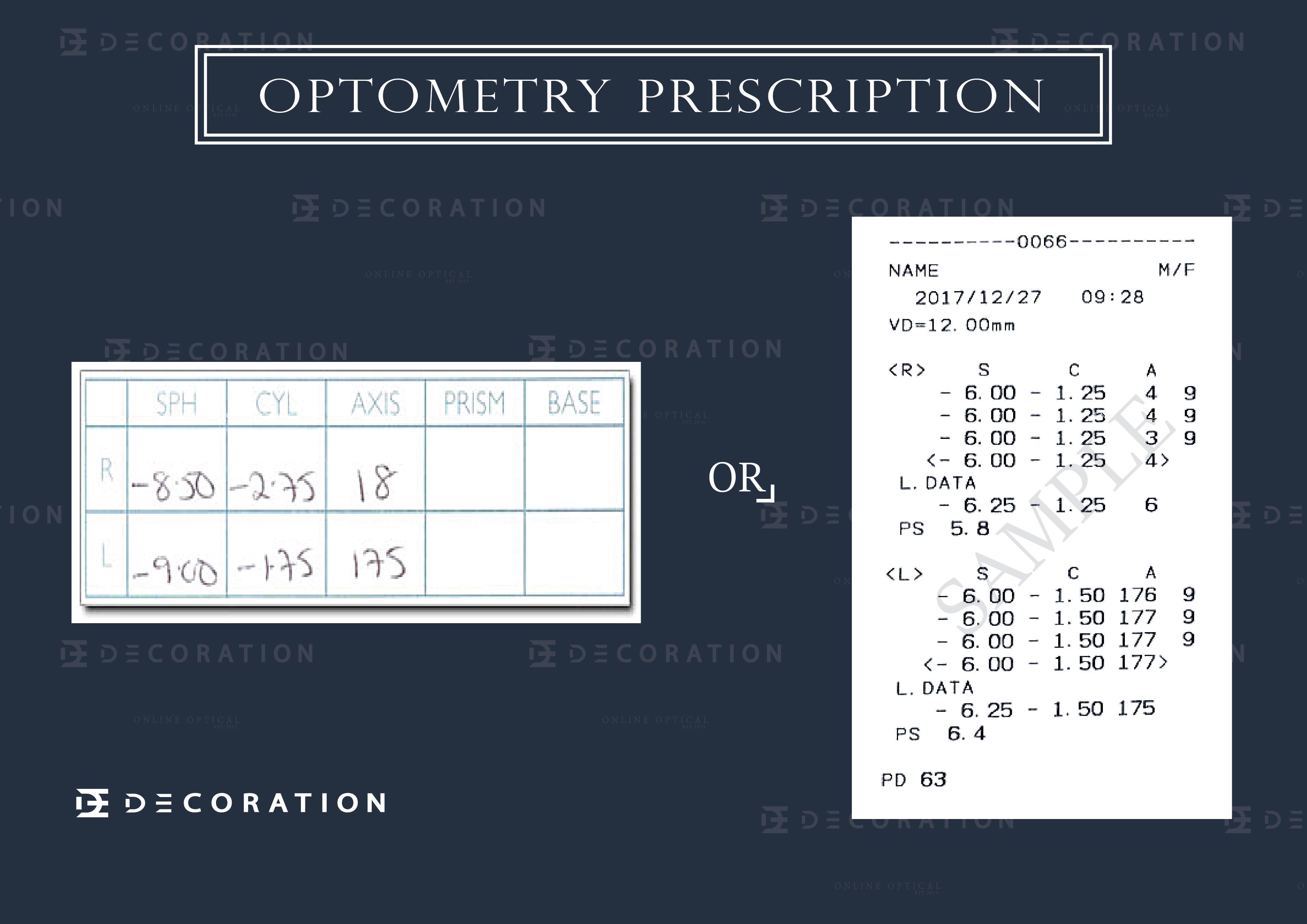 如何获得眼镜处方



相同处方(度数不变)

如果您当前的眼镜给您清晰的视野,则可以遵循相同的处方。

您也可以免费向眼镜店发送相同的眼镜以获取处方。



新处方

如果您的视力需要新的处方,您需要在眼镜店通过验光师进行眼睛检查(通常收费在RM 10到RM 20之间)

机器验光

机器验光收据,只能达到准确度约为80%。


主要信息

精确的眼睛度数数据,散光度数以及轴位...是我们需要的主要信息。

如果您可以向我们提供验光收据,那将是最方便的。