[ Dry Anti-Fog Cloth
]
For maximum performance , Start with a clean surface .
1. Exhale on both sides of the lens
2. Wipe entire surface of fogged area for 10 seconds
3. Keep cloth stored in pouch for re-use
4. Repeat step 1 and 2 if necessary

Every 1 Day : clean your lenses with the immaculate smart textile .

Every 2 Weeks : wash your lenses with water.

Every 1 Year : (or up to 450 activation renew your immaculate smart textile
How To Buy ?
O U R A D V A N T A G E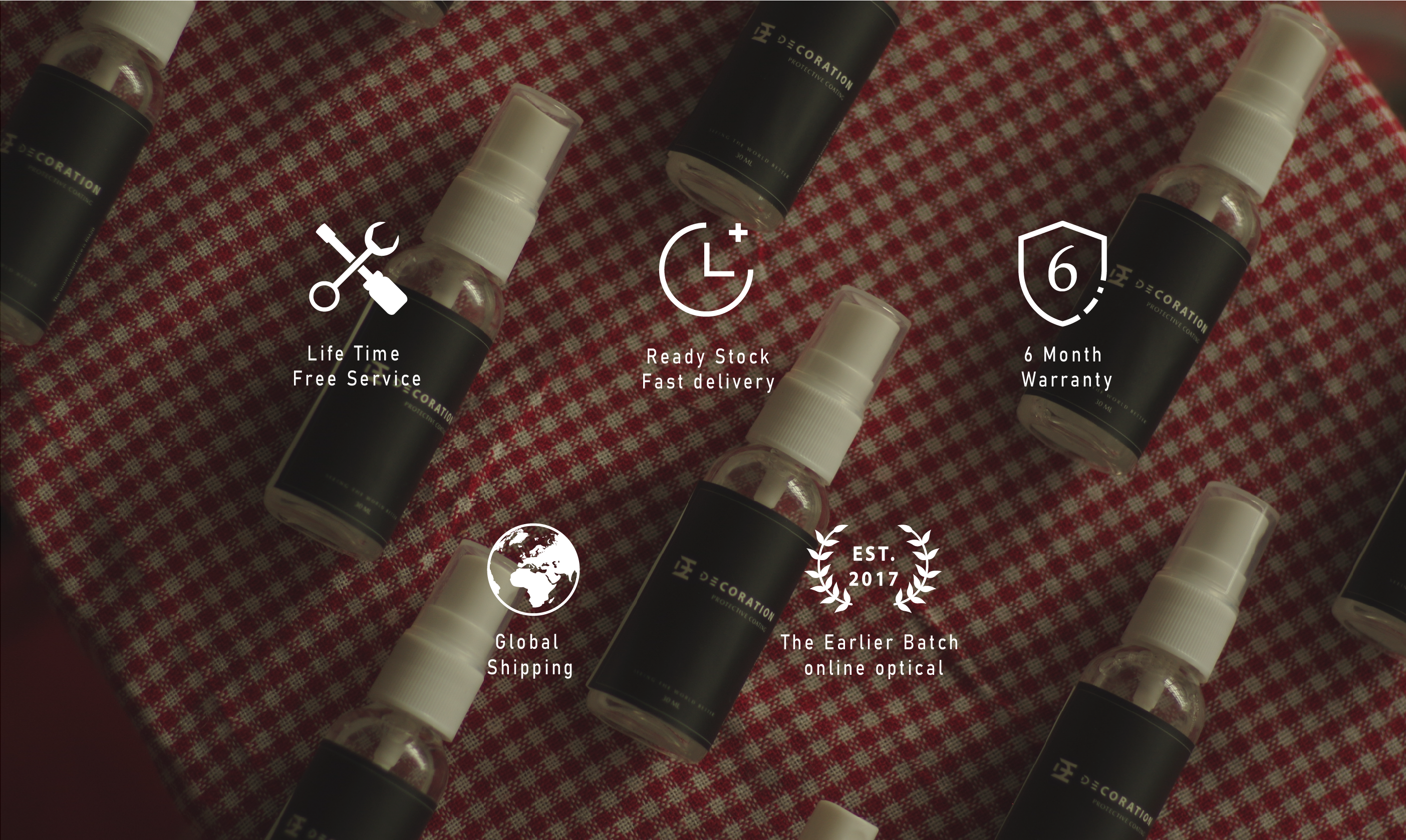 About Lenses Index
1.56 & 1.61 & 1.67 (镜片折射率) ?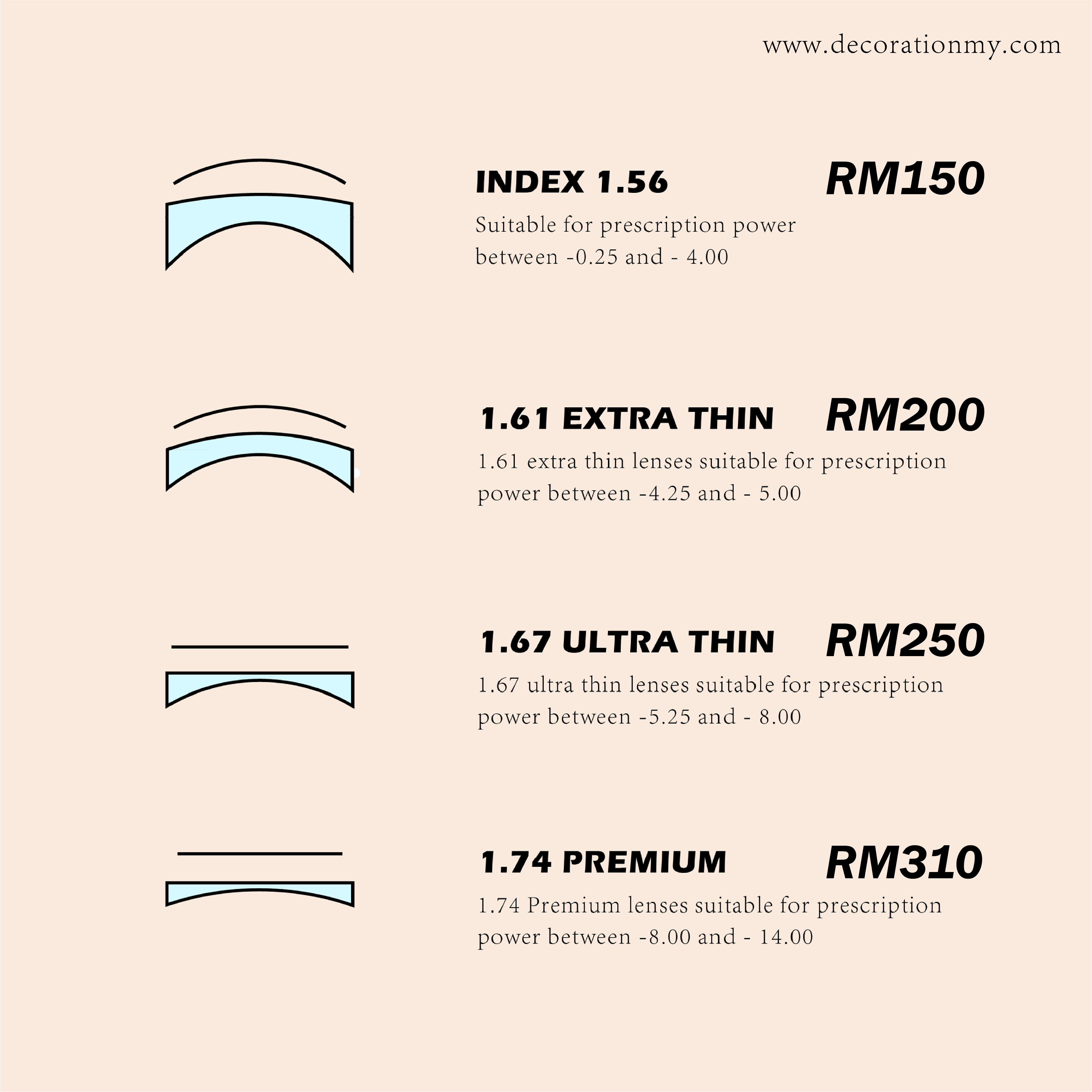 Pre-order Range (预购范围)

All of our 1.61 & 1.67 Photogray , 1.74 and sunglasses lenses (degrees) are tailor-made (pre-order) and your order will be completed in about 14 days after full payment.
High Astigmatism (高散光)
The pricing is included astigmatism within 2.00 ,if exceeding 2.00 degree need to consult customer service.
如有任何疑问: 联系我们